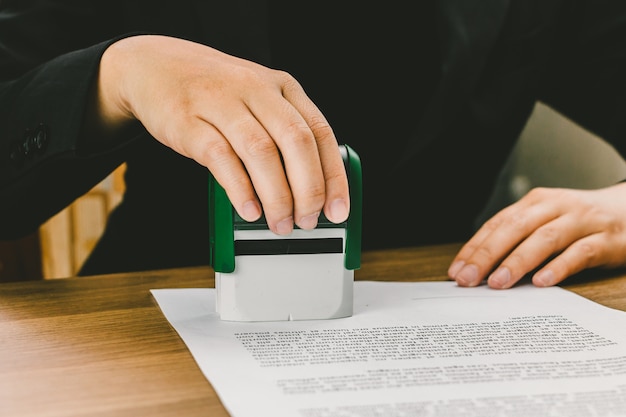 Anyone interested in learning how to become a notary in Florida must prepare to undergo specific training to qualify for this position. All notaries must take the following steps before assuming this public role.
Complete Course Work
All new applicants must complete a minimum of three hours of mandatory classroom instruction within a year of their notary application. Courses cover laws, procedures and state-specific requirements to prepare applicants to pass their states' notary exams. Individuals must be at least 18 years old and legal residents of the states where they plan to apply as notaries.
Have a Background Check
Background screenings are a requirement for becoming a notary in most states. It ensures that your history does not preclude you from undertaking the responsibilities of a notary or present conflicts of interest.
Find a Bonding Agency
A bonding agency supplies your notary application, helps you fill it out and submits it on your behalf to the Department of State. Finding a bonding agency is a crucial step toward becoming a notary. In addition to providing you with your notary seal and ensuring that you pay all the required fees for processing your application, this entity will also offer your surety bond. The bond protects a notary's clients from financial loss resulting from the notary's misconduct or mistakes.
Application Approval
Your application requires the approval of the state's governor. Once that occurs, your bonding agency will issue you a notary certificate, seal and recording journal. If the governor denies your application, you may resubmit it after one year.
Take An Oath
The final step of the process involves taking your notary oath of office in person at your local county clerk's office. You will need to present your surety bond as well.
Becoming a notary takes approximately six to eight weeks, and you may begin executing your duties immediately after taking your oath.